Wine Tasting Parties, Wine Education, Wine Fun.
Learn wine. Taste wine.
Buy wine – at a discount!
We at VinoVirtuoso™ are on a mission to share our love of wine with the world. Our community of fully trained Wine Educators conduct classy casual wine tasting parties for you and your friends right in the comfort of your home.
Our Wine Tasting parties provide the one thing about wine that is always in short supply: education. Guided by one of our professional Wine Educators, you and your Guests can expect to learn interesting and practical lessons about wine while enjoying a detailed narrative of each wine featured at your wine Tasting event.
When it comes to wine, everyone is picky. That's why we abide by the golden rule of wine tasting – "try before you buy" – which gives folks the freedom to experiment with new wines without any strings attached
---
It's all about the Wine . . .
Explore Our Cellars – Be wise and taste Handpicked, Artisan Wines
VinoVirtuoso™ features exclusive wines created by boutique, family-owned wineries from all over the world. We review several hundred wines each year selecting only the best in quality and price.

Each year our tasting panel reviews several hundred wines from the finest boutique wineries in the world, selecting a limited quantity of the most exceptional and unique achievements by celebrated artisan winemakers. Because we work exclusively with small, boutique wineries, each wine in our portfolio is typically only available through Vino Virtuoso.

Our current selection of wines is subject to change as our limited quantities sell out and as our tasting panel discovers new extraordinary wines to complement our portfolio. Starting at $15, all of our wines are priced affordably, with special discounts offered at Tastings.
---
contact

a Vino Virtuoso Wine Educator...

Name: Joanne Calme
Phone: (630) 229-8875
Email: Please click here to email me
Website: www.vinoeducator.com


Please fill out the form below to request more information.
---
Join Vino Virtuoso™ business

opportunity...

Earn to Learn with Vino Virtuoso!

Our Wine Educators earn income to do what they do best: to learn and teach about wine. By conducting Tastings in the homes of our clients, Wine Educators receive sizable commissions on any orders received by the Company.


Awesome, right? Well, we didn't stop there. You also earn income from wine club subscriptions and online sales through your very own website! Finally, as part of our Mentorship Program, you can also earn cash by taking new Wine Educators under your wing!

Please contact me for more information about the Vino Virtuoso wine tasting business opportunity.

---
Vino Virtuoso™ host

benefits...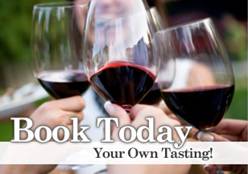 A Special 'Thanks' to Our Hosts
When was the last time you saved money on a fun night out instead of it costing you money? Well, now's your chance! As the Host of a Tasting, you benefit from a heap of generous discounts and promotions.
First, you realize immediate savings through our Tasting Flight Deal and Host Complimentary Bottle—just $24.95 for 6 bottles of wine valued at up to $165. This means you save up to $140 (or 85% off) just for booking your Tasting!
Second, you share ALL of the basic discounts offered to your Guests, including:
An automatic discount of 10% or more on all wine orders!
Additional specials and discounts offered at our Tastings. Ask your Wine Educator for details!
Third, on top of all these savings, you gain exclusive access to our Host-only promotion:
Order any 5 bottles of wine, and you can choose any 1 bottle on us!
Order any 10 bottles of wine, and you can choose any 2 bottles on us!
Please contact me or visit the website for more information.

---
share

with a friend...
---
connect

with us...

Would you like to be notified of sales and specials for this company and the other companies featured on this website? Join Our Facebook Page!
---
We want to be responsive to your questions or issues. Please help us by filling out the necessary information in the areas below. Please double check the information that you enter, if you fail to fill in your email address correctly, you will not receive a response.
---